City of Wendell...Come, visit and stay awhile - You'll love our small town values!
In the City of Wendell, we are defined less by boundaries on a map than by the sense of shared values our residents hold dear. Small town values, guided growth, preservation of historical, cultural, and natural heritage are just a few of the core principles that make the City of Wendell a wonderful place to call home.

Located on State Highway 55 in West Central MN on the Eastern shores of Lake Agassiz. We are on the Canadian Pacific railroad line, and just 15 miles South of I-94.

Fix a Leak Week
March 01, 2019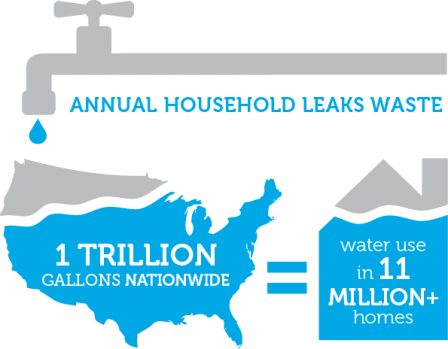 Mark your calendars, folks: March 18-24 is the EPA's eleventh annual Fix a Leak Week. Household leaks can waste more than 1 TRILLION gallons of water each year. Yes, 1 TRILLION—That's a one with 12 zeros behind it (1,000,000,000,000). Those drippy faucets and leaking toilets are more than an annoyance; they cost you lots of money, and they waste LOTS of water. So, this March, hunt down those drips! Chase those leaks!